I love doing group clearings. It is a way to help a lot of people all at once!
When I was preparing to teach my Clearing Negative Birth Experiences Class (Which you can listen to here.)  I realized I wanted to do a Birth Group Clearing.
I would love for you to join in!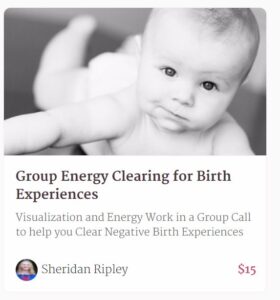 http://enjoy-life1.teachable.com/p/group-energy-clearing-for-birth-experiences