Do you want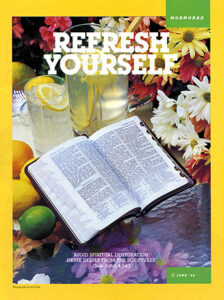 to study your scriptures every day?
pray twice a day?
journal?
to strengthen your gift of discernment?
Eternal Warrior is a great Personalized Spiritual Mentoring program.
Learn how to WIN your Daily Battles?
We all face different battles in our life.  From
Reading Scriptures and praying every day.
Facebook addictions
Pornography Temptation
Losing our temper.
Fill in the Blank ____________________
 To win against these battles what do we need?
Eternal Warrior classes teach us exactly how to adapt to satan's new tactics.
Increased Spiritual/Biochemical/Emotional Discernment
Endurance to make sure our Heart/Mind/Spirits are strong enough to withstand temptation.
Skills to be prepared to respond quickly and powerfully.
Eternal Warrior Classes can Help YOU!
You can learn more about what to expect in class by watching this Enlistment Video

 Register for Class
Online Classes – Youth and Adults – Starting September 16th
For those not able to attend live classes in Orange County, you can be an Eternal Warrior taking my Online Eternal Warrior Class.
Weekly video classes (similar to video above) and weekly check in/questions/sharing.
Weekly Phone Calls (recorded to listen to later in case you miss)
Watch and check in any time of the day.
An Eternal Warrior Journal will be mailed to you from me.  (specify boy or girl journal)
Unlimited E-mail support, Facebook Page for group interaction.
3 months of access to complete the 8 week course, allowing flexibility for unforeseen circumstances.
The next session starts September 16th.  You must register by September 9th to get your journal by the first class..
Cost $120 – $75
Register for Online Classes Here!
Early Bird Pricing $75
[s2Member-PayPal-Button level="3″ ccaps="" desc="Online Eternal Warrior Course through www.sheridanripley.com" ps="paypal" lc="" cc="USD" dg="0″ ns="1″ custom="sheridanripley.com" ta="0″ tp="0″ tt="D" ra="75.00″ rp="3″ rt="M" rr="0″ rrt="" rra="1″ image="default" output="button" /]