This podcast episode is extra fun, because you get to use crayons!  That's right, get a piece of paper and some crayons or markers and get ready to create a powerful color shield that can provide you energetic protection throughout your day.
This may seem crazy, but coloring a "color shield" is one of my student's favorite tools.
In todays episode I will walk you through doing this, so by then end you can have this crazy tool too!
Green – Protects your Heart
Red – Physical Protection
Orange – Emotional Protection
Blue- Relational Protection
White – Spiritual Protection
Apron – to help you support your immediate family
Mail boxes – for others
PO Boxes for "special people"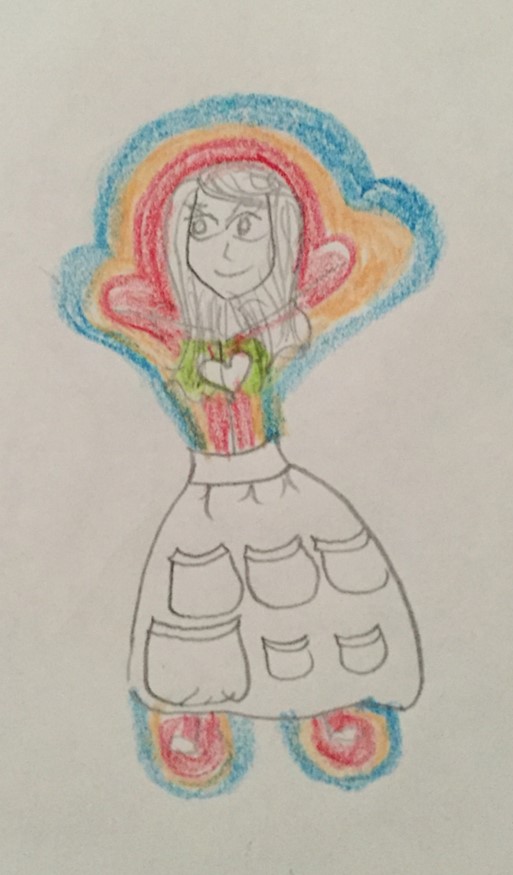 Free Gift – Visualization
Once you have created your color shield with your mind and crayons, you can practice putting it on and strengthening it by listening to this visualization.
In an upcoming podcast I will teach how I ground and shield each morning using a song and it takes me only 33 seconds.
Want more help with Boundaries?
Create your own Castle of Confidence by Boosting your Boundaries!
Boundaries are so important to help us stay in a good place emotionally, physically and spiritually. When we have them set up we are in a grounded place which allows us to better serve and help others.
We need boundaries with everyone, from our family to our friends to strangers.
In this class I share over 24 tools and techniques that you can easily apply to set up good boundaries, with family, friends and even strangers.
I wrap the class up with a 20 minute visualization incorporating over 14 of the tools, in what I call the "Full Arsenal of Awesomeness" Visualization.
Click here to sign up.