I recently celebrated my 44th birthday.  I wanted to have a fun birthday celebration with family and friends.
I have been having fun getting family names ready for the temple.  I had about 30 names to bring.  The youth were planning a temple baptism trip the Saturday after my birthday so I had this great idea.  Go and do baptisms on that day, then go with friends to do endowments later in the week.
I went to help the young women and then stayed to help the young men.  Rob was there with my 2 oldest boys and they did family names too.  It was pretty awesome being there as a family.  I am so excited for T3 to turn 12 in 3 years so he can go too.  It was a special day.
Then on Tuesday I met 2 friends at the temple to do some other work on the pink cards I had.    It was so great.  I love doing family names!!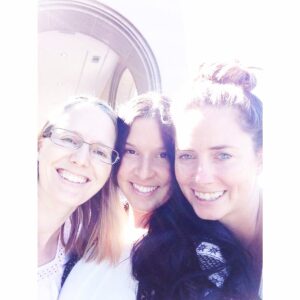 I wanted to get a big group together for the Endowment Session.  I have a prayer group and checked to see if they were willing to go and help me with my family names.  Of course they were.  I was having trouble solidifying the date and when I was actually going to go, because of potential conflicts, husband going out of town, etc.  But on Thursday I decided that we could make Friday work.  So I called to reserve a spot in the temple for us.  I had thought of a few other people I was going to invite too, but the temple didn't even have room for the 8 of us, they only had 7 spots.  So I took them all and hoped that the 8th person could get in too.
Friday morning I picked out the pink cards for the people I wanted to do first.  I was so excited to figure out I had a little tree of women who were ready.  I laid them all out and compared them on my family search tree and made a little tree so everyone could see where they fit.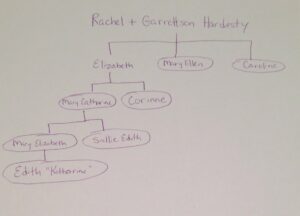 That made it really real for me.  To see they were sisters and mothers and daughters.  Love it!
When we were in the temple I had this feeling of being surrounded by women I love and women who love me.  Then I felt the spirits of the sisters who were there getting their work done and realized they felt the same thing, their own sisterhood and it was powerful.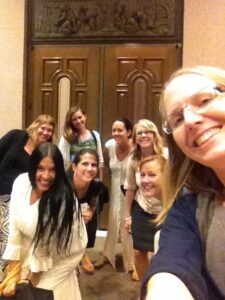 I wish I had planned ahead and been able to invite all the women I know, my friends, my book clubs, my ward sisters, the sisters I serve with.  I want to do this again next year for my birthday.  So I had better get on my family history and also pick a date 2 weeks in advance so everyone who wants to be there, can be there!
Curious about what goes on in Temples?  Here is a great explanation.